Your Small Business Payroll Solution
No matter your business size, you need a payroll & HR department.
We are an extension of your team.
Local Payroll Services for Small Businesses Like Yours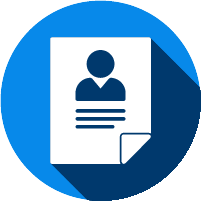 Whether you're launching a new business or rapidly scaling, we help you save time and money with payroll automation through our digital portal.
Spend more time on people and less time on paperwork. Our user-friendly software, Guhroo.co helps minimize HR admin tasks so you can focus on what you do best.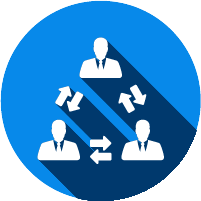 Boost employee productivity with our inclusive digital timekeeping platform which streamlines time management from logging hours to running reports.
Get Pricing For Your Individual Business
We partner with the best companies to give you the best experience
Don't be a number with the national payroll providers.
Is Payroll slowing your business down?
It's no secret that payroll is a crucial service for every business. Yet, so many businesses try to figure everything out themselves instead of relying on a professional. This often results in lost time, money, and resources that would be better spent helping your business grow. Accupay Payroll Services minimizes the learning curve that comes with trying to manage your own payroll through automation and intuitive digital solutions.
Do these scenarios sound familiar?
What Our Clients Are Saying
Amazing, fast work. Always on top of the game! Very personable and trustworthy. My experience with Accupay has been only positive and I have been their client since 2018
Ieva Kepite
Robert Zayas and the team at Accupay are terrific to work with. We are a small US based company with international clients and outsourcing facilities in Africa.
Michael OHara
Robert and his team have really streamline my accounting services! No task is too small, they are always willing to help! Highly recommend!
Marquee Care
We love Accupay, they are professional, have great rates and are a pleasure to deal with! We highly recommend Accupay!
Devon Drury